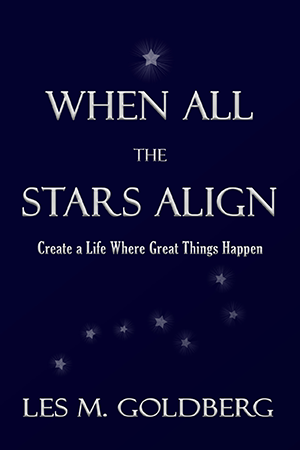 When All the Stars Align
Create a Life Where Great Things Happen
Make your stars align so you wake up every morning feeling like you've won the lottery.
The phrase "when the stars align" means that things have come together just right.
Is it chance? Luck? An accident? Divine intervention?
None of the above. Les M. Goldberg says we can make the stars align for ourselves, and in this book, he explains how.Goldberg has distilled decades of experience and accumulated wisdom in this uplifting guide.
Easy to read and packed with practical advice, When All the Stars Align delivers step-by-step instructions on how to turn the rich, fulfilling life of your dreams into reality.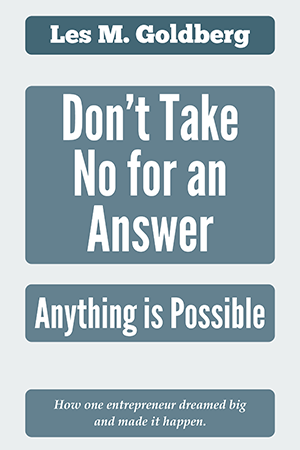 Don't Take No For An Answer
Anything is Possible
When you're running at full speed toward the next goal, the next milestone, you just keep running. You don't look back or even to the sides because that will slow you down. Eventually you get to the point when you can take some time to reflect on a path to success that didn't come easy, that had plenty of failures along the way, but that molded desire, passion, and sheer fortitude into a legacy. This book is that reflection.
Millions of dollars. Thousands of jobs. Shows all over the world. All because way back a geeky kid thought working with AV equipment was fun and he developed a passion for the business that became unstoppable.
My hope is that as you read about our story, you'll find good take-aways that you can apply to your own life and business. But even amid those practical notes, you'll find that our story, as is every success story, one that is driven by a simple concept:
You have to be so passionate about what you do that you never take no for an answer.