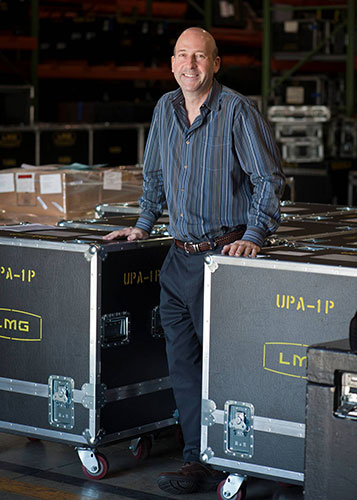 While most of his high school peers were worried about exams and the latest school dance, Les Goldberg was busy planning a business. In 1984, he started LMG at age 17 with a $5,000 loan from a relative and the entrepreneurial spirit to succeed. He began by renting video equipment from a one-room office. Little did he know it would grow into a supplier of video, audio, and lighting support services for Fortune 500 companies across the nation and worldwide.
His technological know-how, natural sales ability and business management skills led LMG to become an $100+ million, award-winning company specializing in show technology, systems integration and touring. Today, he continues to maintain an active role with all projects and clients, and focuses on directing the vision of LMG towards future growth. He also acts as CEO of Entertainment Technology Partners, LLC, the parent company of a collection of exceptional brands within the live event and entertainment technology services industry.
A father of three, husband, entrepreneur, and author, Les Goldberg has a passion for the live event industry and is dedicated to the education of innovation and best practices.